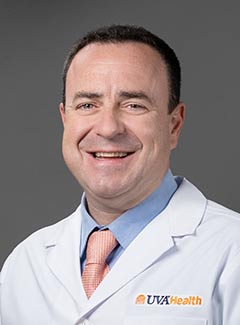 Dr. Abbate is cardiologist researcher recognized for his contributions to the field of cardio-immunology. His team is recognized for the translational work in the field of innate immunity in the response to ischemia, reperfusion, infection and heart failure, and specifically in the bench-to-bedside translational studies on IL-1 and inflammasome targeted treatments for acute myocardial infarction, heart failure, pericarditis, and myocarditis.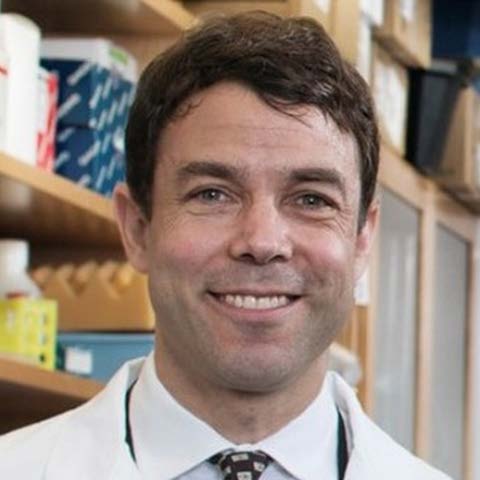 Dr. Bilchick, MD, MS, is a Professor of Cardiovascular Medicine, a clinical heart rhythm specialist, clinical investigator, statistician, and Director of Electrophysiology Research at the University of Virginia. He has an established research program focused on improving outcomes and establishing mechanisms of disease for patients with heart failure and cardiac arrhythmias using cardiac magnetic resonance, advanced statistical methods, machine learning, and immune cell analysis. His research program has been particularly impactful for patients undergoing cardiac implantable electronic devices, including cardiac resynchronization therapy. His research program has been funded by the NIH, AHA, private foundations, and collaborations with industry. He is Vice Chair of the Heart Rhythm Society Research Committee, member of the Clinical Trials Committee for the Society of Cardiovascular Magnetic Resonance, and member of the EP Registry Research and Publications Committee. His NCBI Bibliography, which includes over 100 peer-reviewed publications, is available at https://www.ncbi.nlm.nih.gov/myncbi/kenneth.bilchick.1/bibliography/public/.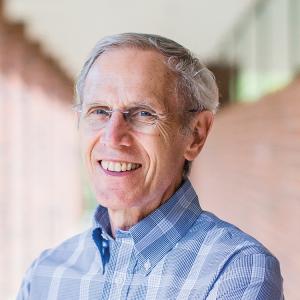 Dr. Brown's research interests include data fusion, knowledge discovery, and simulation optimization. In addition to teaching, Brown is also the President of Commonwealth Computer Research, Inc. which provides data analysis and technical services for numerous private and governmental organizations. He is a former Fellow at the National Institute of Justice Crime Mapping Research Center and former member of the Joint Directors of Laboratories Group on Data Fusion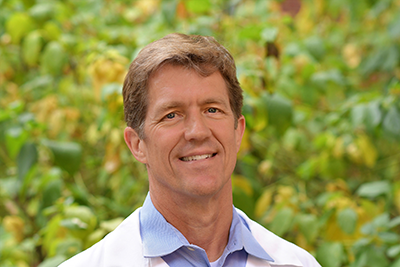 A main goal of research in the Brown Lab centers on the genetics of host resistance to viral infection, and the role of natural killer (NK) cells in viral immunity. We aim to understand (1) how genetic variation shapes both innate and adaptive immune cell features, and how these differences further affect immune cells needed to detect and clear viral pathogens; (2) how NK cell effector function is acquired and regulated by both genetic and environmental influences; and (3) how NK responses to immune stimulation can specifically regulate adaptive immune outcomes.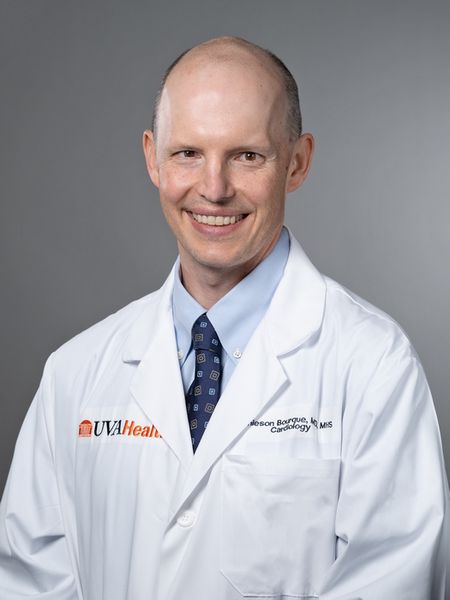 My name is Jamieson Bourque, MD, MHS, and I am an Associate Professor of Medicine and Radiology with advanced training and expertise in multimodality cardiovascular imaging. I am the Medical Director for Nuclear Cardiology and the Stress and Echocardiography Laboratories. I have long-standing research interests in the diagnosis and prognosis of ischemic heart disease and the role of exercise parameters and workload in this disease. I am interested in patients with symptoms of ischemia and no obstructive epicardial coronary disease (INOCA) and the relationship of coronary microvascular dysfunction and the impact of these disease processes on functional status and quality of life. I also have research and clinical interests in predictive analytics.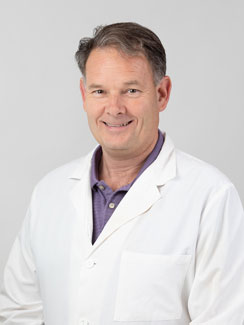 The focus of our work is on the use of dendritic cells (DC) as immunotherapeutic vaccines against melanoma and other malignancies. DC are extremely potent antigen presenting cells (APC) that express MHC class I and class II molecules and an array of costimulatory molecules that are required for the activation of naïve T cells. Thus, DC make ideal candidates as vaccine delivery systems for the generation of immune responses against tumors. Recent studies have demonstrated that many patients make immune responses against their tumors, though they usually ultimately fail to control tumor outgrowth. Extensive investigations have identified many of the proteins that are the targets of these immune responses, and further defined the MHC class I and MHC class II-restricted peptides derived from tumor antigens that are presented to cytotoxic CD8+- and helper CD4+ T cells respectively. DC pulsed with such peptides are the basis of the vaccines that we are currently studying.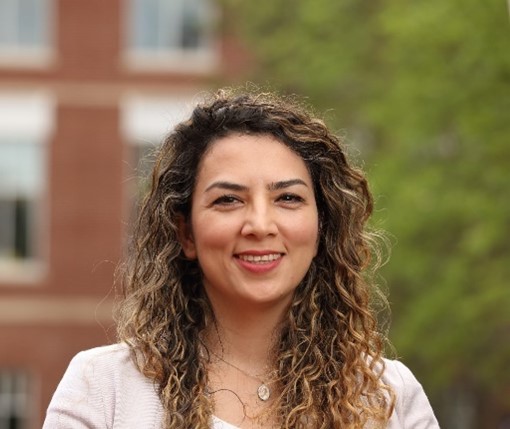 Dr. Dolatshahi is an assistant professor of biomedical engineering, whose systems immunology laboratory combines multiplex experimental measurements with computational methods (including statistical machine learning, network inference, information theory, signal processing and kinetic-dynamic modeling) to solve problems in the context of cancer, infectious disease and neonatal-maternal immunology. She received her B.S. degree in Electrical Engineering from University of Tehran in 2007. She holds two M.S. degrees in Electrical Engineering and Bioengineering from U. Massachusetts Amherst and Georgia Tech, respectively. After completing her Ph.D. in Electrical Engineering at Georgia Tech in 2015 and prior to joining the University of Virginia, she completed a postdoctoral fellowship at the biological engineering department at MIT and Massachusetts General Hospital (MGH) between 2016-2019.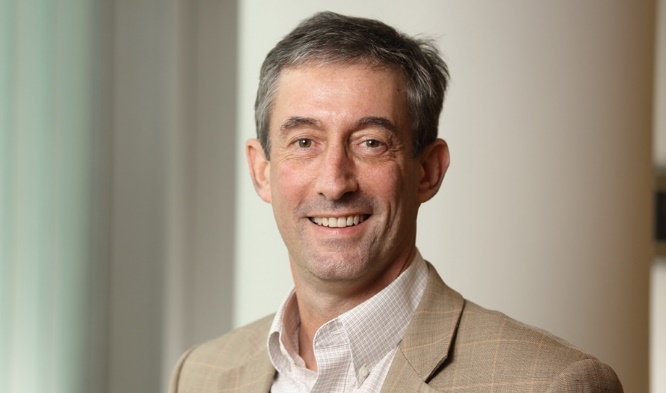 Dr. Epstein is recognized for his contributions to the field of cardiac magnetic resonance imaging. He has been a world leader in advancing MRI myocardial strain imaging by developing and applying the cine DENSE (displacement encoding using stimulated echoes) MRI method. He has also made important contributions to accelerated MRI methods and to methods and applications of preclinical MRI in mouse models of heart disease.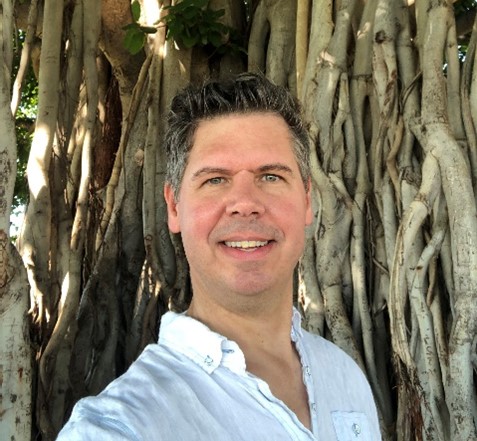 The Erickson Lab investigates how the immune system is controlled leading to the production of antibodies. A key research goal is to test the therapeutic potential of targeting these immune mechanisms to promote antibody protection in health and prevent antibody-mediated pathogenicity in autoimmune, allergic, and cardiovascular diseases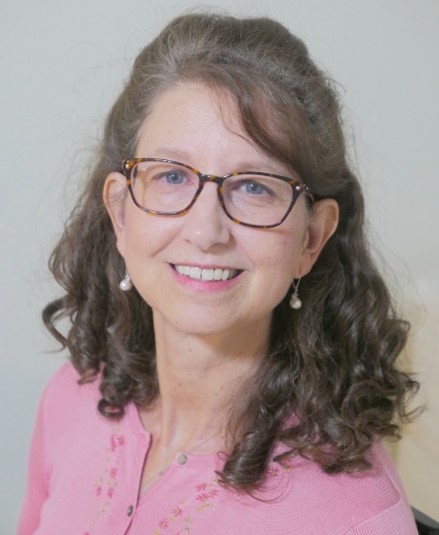 Jill Howie Esquivel, PhD, AC/FNP-BC, FAAN is an Associate Professor of Nursing and Nurse Practitioner at the University of Virginia. Dr. Howie Esquivel earned her PhD and completed Nurse Practitioner training from the University of California, San Francisco. She coordinates the Adult Gerontology Acute Care Nurse Practitioner Program and advises students in the doctoral program. She is a Nurse Practitioner in the Heart and Vascular Center at the University of Virginia. Dr. Howie Esquivel's research is focused on improving symptoms in patients with heart failure and cardiac diseases through patient engagement and interventions including physical activity, with an emphasis on health equity. Her lab, ACTIV Lab, is staffed by research assistants at the graduate and undergraduate levels. Her funded program of research has included the development of interventions that improve heart failure physical activity, resilience, and self-care knowledge to improve symptoms. She was awarded the 2021 Leadership Award in the School of Nursing for research mentoring.
In the Ewald lab we want to understand how the innate immune system participates in these processes. To ask these questions we are interested in harnessing new technologies to examine human disease. We also study how the immune system interacts with the protozoan parasite Toxoplasma gondii: a pathogen with a long evolutionary relationship with both rodents and humans.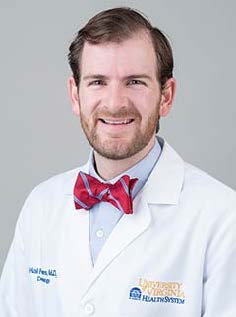 R. Hal Flowers is an assistant professor of dermatology and a general dermatologist. His interests include complex medical dermatology, including hidradenitis suppurativa, connective tissue disease, psoriasis, vasculitis, sarcoidosis, and immunobullous disease (including pemphigoid and pemphigus). He directs UVA Dermatology's Institute for Dermatology Research and Advancement and is the associate residency program director.
I am a medical oncologist specializing in the treatment of melanoma and advanced and/or complex skin cancers. My research interests are the optimal use of immune checkpoint inhibition for cancer therapy and management of checkpoint inhibitor toxicity. As the leader of the Melanoma Translational Research Team at UVA, I value multidisciplinary care and partnering with colleagues in translational research to maximize the care of current and future patients
My research is focused on elucidating the immunoregulatory mechanism by Hepatitis C virus (HCV). HCV is a global health concern causing severe liver disease. T cell responses have been reported to play a pivotal role in controlling HCV infection. However, HCV-specific T cell responses are significantly impaired in chronic HCV patients. Recent studies in my lab demonstrate that exosomes released from HCV-infected hepatocytes display TGF-beta at the exosome surface and suppress T cell responses. Exosomes are small membrane-bound extracellular vesicles and serve as natural carriers of signaling molecules to promote cellular crosstalk. We are currently working to identify the cellular and molecular mechanism for the role of exosomes released from HCV-infected hepatocytes in regulating the host immunity and promoting the development of liver fibrosis.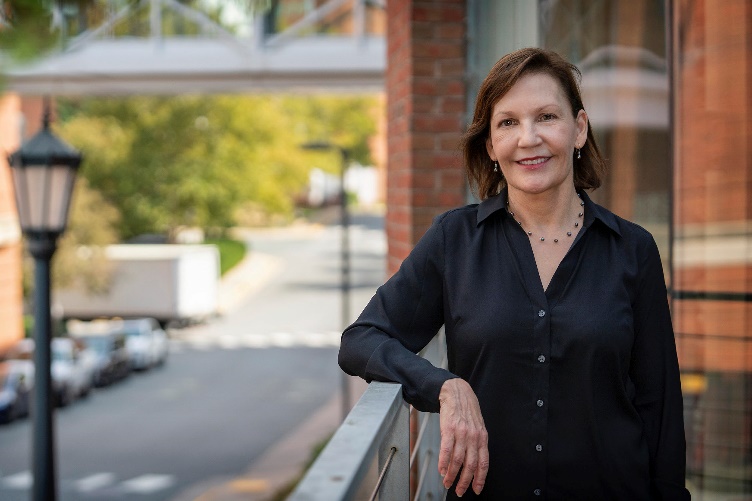 Our laboratory is specifically interested in the regulation of vascular cell commitment, differentiation and cell cycle progression, and defining signaling pathways that modulate these processes. We also aim to understand how some vascular cells acquire specialized functions, such as the generation and/or maintenance of multi-lineage stem/progenitor cells.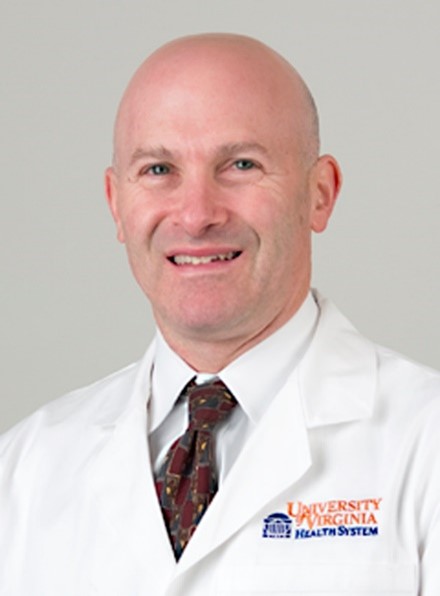 Dr. Kramer's principal research interest has been in the application of cardiovascular magnetic resonance (CMR) to the cardiovascular system in studies ranging from mice to large animals to man and is presently focused on clinical studies of peripheral arterial disease (PAD), and hypertrophic cardiomyopathy (HCM)
My research lies in the areas of statistical genetics and genetic epidemiology with an emphasis on integrative analysis leveraging multi-omics data to interpret results of genome-wide association studies, genetic analysis in multi-ethnic and admixed populations, and translational research efforts bridging mouse and human studies.
I am involved in genome-wide association analysis of pulmonary and cardiovascular phenotypes performed through the Multi-Ethnic Study of Atherosclerosis (MESA). We are working on integrative 'omics combining genomic, transcriptomic, proteomic and other high-dimensional data sets from the NHLBI Trans-omics for Precision Medicine (TOPMed) project, the Genotype-Tissue Expression (GTEx) project, and others to identify causal genes influencing diseases of interest.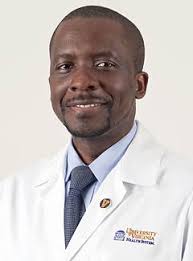 Dr Mazimba is an Associate Professor of Medicine with specialization in Advanced Heart Failure, Transplant/Mechanical Circulatory support, advanced hemodynamics and Pulmonary Vascular Diseases. His research focuses on cardiovascular disease risk stratification and disease phenotyping using multi-modality approach that includes hemodynamics, biomarkers and cardiac imaging. His other research interests also focus on Racial and Ethnic disparities in Cardiovascular care.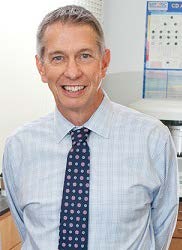 Dr. Gary K. Owens is Professor in the Departments of Molecular Physiology and Biological Physics as well as Internal Medicine, Cardiovascular Division at The University of Virginia. He is also the Director of the Robert M. Berne Cardiovascular Research Center. Dr. Owens is internationally recognized for his pioneering studies of genetic, epigenetic, and molecular mechanisms that control differentiation and phenotypic transitions of vascular smooth muscle cells (SMC), and how these transitions impact the pathogenesis of cardiovascular diseases such as atherosclerosis, heart failure, and aneurysms as well as cancer, diabetes, and metabolic disease/obesity related syndromes.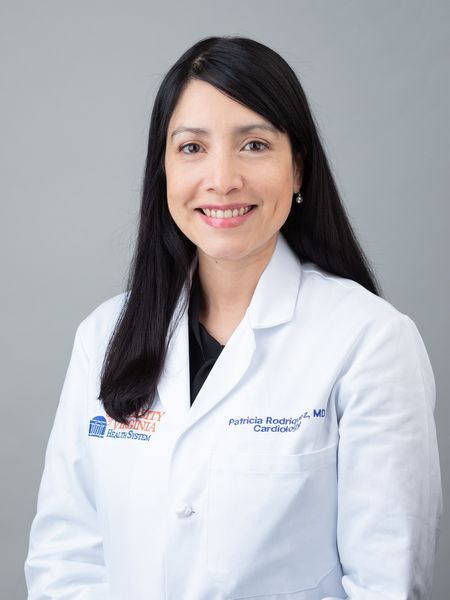 Assistant Professor of Medicine
Director of Women's Heart Health Program
Assistant Program Director, Cardiovascular Disease Fellowship
In 2022, she was selected as an invited KL2 scholar in the Integrated Translational Health Institute of Virginia for the project: Novel Therapy to treat Microvascular Disease in Women
In 2022, She was awarded as Co-PI The Wallace H. Coulter Translational Partners Program at The University of Virginia for the Project: "Therapeutic Ultrasound for the treatment of Degenerative Mitral Stenosis."
Dr. Rodriguez's principal research interest is in sex differences in cardiovascular disease and multimodality imaging.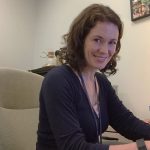 The goal of the Rutkowski lab, as part of the Department of Microbiology, Immunology and Cancer Biology (MIC), is to gain a deeper understanding of how the microbiome and immune microenvironment coordinate malignant progression and metastatic disease. We will utilize our findings to identify mechanisms of resistance to checkpoint inhibitor blockade in addition to developing novel immunotherapies for the treatment of metastatic disease.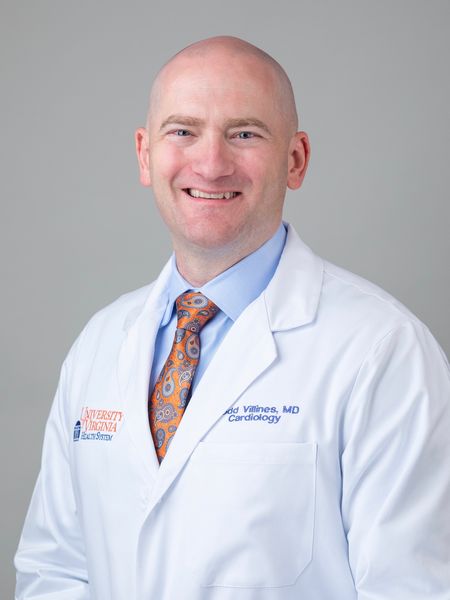 Todd C. Villines, MD, FACC, FAHA, MSCCT is a Professor of Medicine in the Cardiology Division at the University of Virginia where he is a non-invasive clinical cardiologist and researcher with a focus in cardiovascular imaging and prevention. Dr. Villines is a Past-President of the Society of Cardiovascular CT and the immediate-past Editor-in-Chief of the Journal of Cardiovascular CT. Dr. Villines has published over 275 peer-reviewed manuscripts, 4 books (as primary editor) and 11 book chapters mainly focused on cardiovascular prevention and atherosclerosis imaging using cardiac computed tomography. Dr. Villines has an interest in advanced plaque phenotyping using coronary CT angiography and machine learning methodology.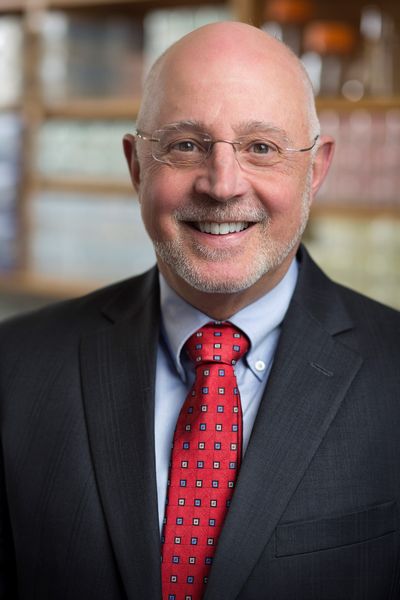 In the Walsh lab, we study Hematopoietic stem cells which produce multiple blood cell types and replenish themselves through a self-renewal process. As with all cells, hematopoietic stem cells accumulate somatic mutations with age. While most mutations have little or no effect on cellular fitness, some mutations will occur in "driver" genes that enable their positive selection. Thus, the mutant cells can outcompete neighboring wild-type cells leading to a clonal expansion. Notably, these mutant hematopoietic stem cell clones give rise to progeny immune cells that harbor the same mutant allele, and it has been shown that these mutations can functionally corrupt the circulating immune cell pool. Clonal expansions in blood cells have been found to occur in relatively healthy individuals who lack overt signs of blood cancer. This pre-cancerous condition has historically been referred to as "clonal hematopoiesis" and more recently as "clonal hematopoiesis of indeterminate potential" or "age-related clonal hematopoiesis" to distinguish it from the clonal expansions that occur in malignant blood disorders.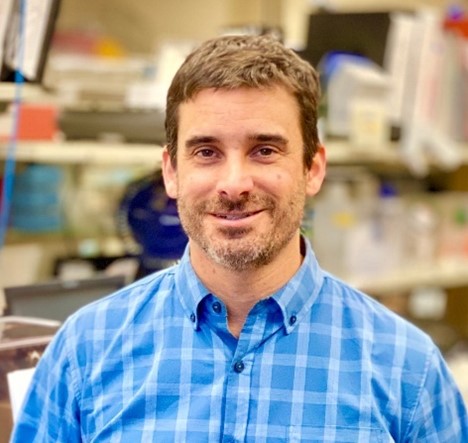 Dr. Jeffrey Wilson has a major clinical and research focus in the α-Gal syndrome and over the past two years has been studying antibody responses to SARS-CoV-2 in response to natural infection and vaccination. Working with Dr. Platts-Mills and colleagues in the Division of Allergy and Immunology, he has been involved in studies to characterize the prevalence of alpha-gal sensitization in the community and investigations into different ways that α-Gal syndrome can manifest.
This work involves DoD-funded research in collaboration with Cade Nylund, PhD at the Uniformed Services University of the Health Sciences to assess sensitization incidence among military recruits. Dr. Wilson is also the PI of a UVA employee vaccine study and an IRB-approved study that will assess in vivo immunologic responses to α-Gal in patients challenged with traditional pork vs. genetically modified pork that lacks α-Gal. Dr. Wilson is the recipient of an AAAAI Faculty Development Award looking, in collaboration with Coleen McNamara, MD and Angela Taylor, MD, MPH in cardiology, at a putative association between α-Gal sensitization and coronary artery disease.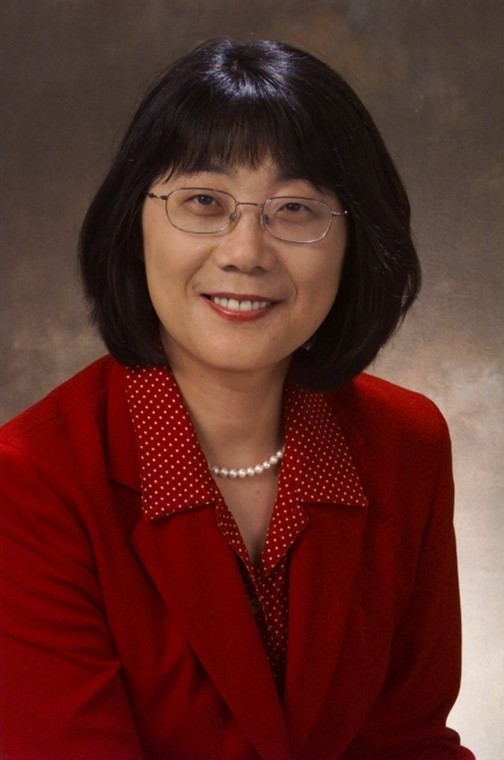 Dr. Aidong Zhang is a Professor of Computer Science, Data Science and Biomedical Engineering at University of Virginia (UVA). Her research interests include machine learning, biomedicine, and health informatics. Dr. Zhang has served as the Editor-in-Chief of the IEEE Transactions on Computational Biology and Bioinformatics (TCBB) in 2017-2021. She served as the founding Chair of ACM Special Interest Group on Bioinformatics, Computational Biology and Biomedical Informatics during 2011-2015 and is currently the Chair of its advisory board. She was also the founding and steering chair of ACM international conference on Bioinformatics, Computational Biology and Health Informatics (ACM-BCB) from 2010 to 2019. Dr. Zhang is a fellow of ACM, AIMBE, and IEEE.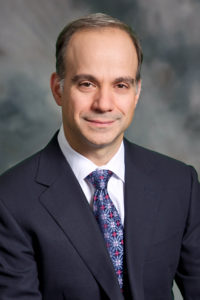 Over the last several years, in active collaboration with Dr. John Luckey and Dr. James Gorham, we have developed a series of novel murine models of red blood cell (RBC) metabolism, G6PD deficiency, immune response to RBC alloantigens, and anti-D. It is thus very fortuitous that in the last decade, Dr. Gorham and Dr. Luckey, and now my group (Zimring lab) have each joined the UVa school of medicine. Combined with other groups focusing on RBC biology (e.g. Dr. Goldfarb) and with other talent in transfusion and blood biology already at UVa, there is an aggregate synergy around advancing our understanding of Transfusion Medicine, RBC biology, and Transfusion/RBC immunology. At the cost of wonky pathology humor, it is an agglutination of RBC talent and interest.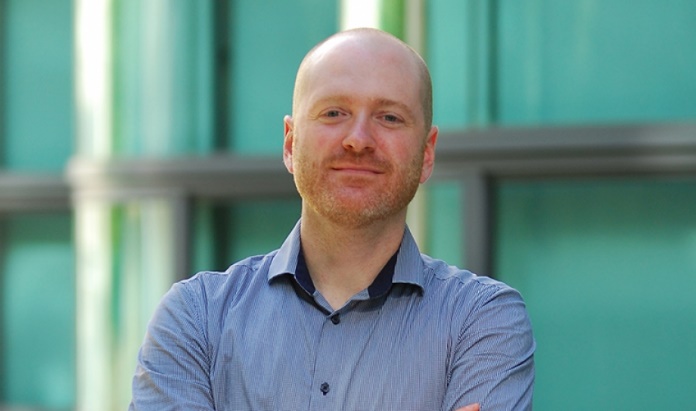 Research in our laboratory is focused on discovering the mechanisms that control stem cell fate. We study in vitro differentiation to gain insight into stem cell behavior during normal development and disease, and we study in vivo development to gain insight into the derivation of clinically relevant cell types for regenerative therapy. In order to study the complex mixtures of rapidly changing cell types that exist in these in vitro and in vivo systems, we are building experimental and computational tools that track cell populations as they change over time with molecular characterization at the single-cell level. Using these tools, our goal is to define the fundamental principles of cellular pluripotency and differentiation.